Me + No Meat= More Love
Vegan: a LIFESTYLE that consist of NOT consuming, wearing & using animal products in ANY way; a herbivore.
Example: vegans do not eat honey because it comes from another animal.
Vegetarian: a DIET that consist of not eating meat or fish.
I am a new VEGETARIAN and hope to become VEGAN one day. (I LOVE cheese toooo much!)
I am definitely happy but life has been a constant struggle. I love chicken& I love fish BUT I also love living. There is NO doubt about it! Eating too many of these things could cause some serious health problems like diabetes and numerous heart conditions. I have a long history in my family of diseases (diabetes etc) that can be controlled by what you eat.
A few years ago, the 16 year old me tried to become a vegetarian. I wasn't driven nor had reasons to become a vegetarian… I just thought it was cool (ooo yeaaaa). My vegetarian lifestyle lasted 1 month! I was tempted by a dirty hot dog vendor and I gave in… as you can tell, I wasn't serious about it.
To do ANYTHING in life you have to be driven! If you're not driven, you will give into anything that will drive you off the path that you "think" you want to go. When facing temptation goals/morals and everything you "thought" you wanted can quickly vanish! When you know what you want and what you will do to achieve it, it's a bit harder to give in!
My vegetarian transition began when I came to Taiwan. Long story super short, the way food is handled, prepared and displayed here disgust me. When you go into many food spots, the meat is dead hanging from a rack near the cash register. I mean like A WHOLE CHICKEN!!! PIG!!! DUCK!!! WHATEVER!!!!! With many of these places being outside in extremely hot/humid weather, the areas around these places smell HORRIBLE!
I told myself that I would not eat meat until I return to New York. Since my scary encounter with Taiwanese meat, I have been eating at local vegetarian/vegan restaurants. In many of these VV (vegetarian/ vegan) restaurants, television programs talking about the benefits of living a VV lifestyle are broadcast while you eat. Some of the obvious benefits include weight loss, better skin and better health. Some benefits that aren't as well known include better mental health, increase in energy, HORMONE FREE FOOD and a healthier earth! I didn't realize that meat consumption plays such a huge role in the deterioration of the earth but it does.
PLUS- Why not save animals? :]
I have always known the chicken thigh that was on my plate belonged to a body that breathed and walked. Until seeing it killed/ displayed so grossly, I probably wouldn't have cared.
I must admit… I do sometimes miss meat. I already miss thanksgiving turkey and it is only May. Sometimes I get tempted to eat meat but think about it and realize I can't. I can't eat it because now it grosses me out to see it on a plate.
Any who, long blog super short, below are some resources for people who want to live a VV life but just aren't inspired enough to give the chicken leg up! I went cold turkey(haha) but I think all who are thinking about becoming VV should go to a doctor(before starting anything!!!), take vitamins regularly and make sure you eat foods that will make up for not eating meat.
I haven't any changes YET (health etc) but I am not looking for any. It is too soon to be expecting huge changes.
Resources!!:
Peta.org > more reason on why this lifestyle is better… incredible short films. I recommend the 1 about fur factories in China. I could barely get through it.
Vegstarterpack.com >website give you free stuff to help you start off
Eggindustry.com/pledge > make a pledge to eat egg free and you can receive free things to help start a vegan life!
climatecrisis.net > some parts of the site inform people on ways meat consumption do affect the world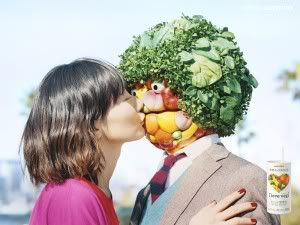 Good Luck!!