Say it LOUD! wants to hear thoughts about David Banner's comments on Black women and perms.   So what do you think?
Here's something to think about.  During a panel at South Carolina State University, rapper and educator, David Banner, compared the perming of hair as a form of Black on Black crime. Check out this article below from the Times and Democrat.com, and tell us what you think.

Blacks 'don't love themselves,' rapper David Banner tells crowd
By RODNEY BROWN, T&D Correspondent

Rapper, actor and philanthropist David Banner told students gathered at South Carolina State University's Martin Luther King Jr. Auditorium that black people should not accept media portrayals of African-Americans.
In the midst of Black History Month, Banner, the graduate of two historically black colleges and universities, stunned an audience of more than 300
African-Americans with the accusation: "African-Americans don't love themselves."
"Black people have accepted what the media have portrayed them to be," Banner said. "We have to work to repaint the picture of black folks."
Banner's appearance kicked off the second annual Hip-Hop Symposium, sponsored by the Miller F. Whittaker Library in collaboration with the Campus Activity Board's "Awakening Lecture Series."
The theme this year is "Black on Black Crime."
In a question-and-answer session, Banner challenged black women in attendance to explain why they perm and straighten their hair.
In response came the defense that "hair perming" is equated with being able to get a decent job as a professional and not being viewed as a threat by bosses who are usually of a different race.
"This is what I mean when I say black people don't love themselves," Banner said. "Perming your hair is a clear example of 'black-on-black crime' and media control. Black-on-black crime is not just a black person committing a violent act against another black person."
Focusing deeper on the media's impact, Banner said the continuing depiction of blacks as aggressive and as a threat to society lowers the value of black life.
"Blacks have accepted the way they are portrayed in the media as a reality," Banner said. "This sad reality makes it easier for a black person to commit a crime against other people of color."
Touching on a recent issue in the news, Banner labeled as unfair the media coverage of domestic violence allegations against singer Chris Brown regarding striking his girlfriend, Pop singer Rihanna.
"Chris Brown is being convicted and character assassinated in the media and we don't even know what Rihanna did yet," Banner said.
Banner emphasized the importance of African-American couples staying together to properly raise a child in a world much different from when their parents were growing up.
"It's up to you to raise your children," Banner said. "If you don't, someone else will."
The mission of the Hip-Hop Symposium is to inform students about the crisis of black-on-black crime and encourage dialogue.
"We hope that this symposium will bring awareness to a very important social issue in our community," said Sherman Pyatt, coordinator of collection development.
"We hope to encourage our students, faculty, staff and the Orangeburg community to identify problems, search for answers and discuss these issues in a critical manner," he said.
T&D Correspondent Rodney Brown is a student in the Mass Communications Department at Claflin University.
American Violet
In Theaters – April 17, 2009
Set across the landscape of a small Texas town, and on the eve of the 2000 presidential election, American Violet is the compelling story of Dee Roberts, a 24 year old single mother of four, who is wrongly accused and incarcerated during the Hearne Drug Raids.    Roberts  risks loosing it all, including her four young daughters, as her determination to clear her name from behind bars leads her to go against the norm by taking on the town's district attorney, and the criminal justice system. With a strong cast that includes Academy Award® nominee, Alfre Woodard, and Xzibit, American Violet is a must see film.

SIL! had a chance to kick it one on one with American Violet's leading lady, Nicole Behari, who gave us the 411 about discovering acting, and her experience with working on this phenomenal film.
SIL:   Where are you originally from, and what inspired you to become an actress?

Nicole Beharie:  I was born in West Palm Beach, Florida.  My father was in the foreign service, so I did a lot of moving to West Africa, Nigeria, Panama, London, and up and down the east coast.  After my parents divorced, I spent a great deal of time in Orangeburg, South Carolina, a really small town similar to the one in the film.  I was also in Atlanta and Maryland.  I don't really have a home, so I'm going to say that Brooklyn is my home.  Home is whereever the family is.
SIL:  With moving around so frequently as a youth, what inspired you to become an actress?
NB: You kind of hit in on the head, because I think the moving around and the adaptations that happen with that has a lot to do with my choice to become an actor.  I also have an ear for different accents.  Every time I moved, which was like every three years,  I had to understand what it was like to be there, and just sort of fit in without getting beat up – bottom line!  With all of that moving around and  just to keep myself company, as a child, my little brother,  my neighbors and I would put on plays in the living room.
When I was in elementary school and middle school, I always thought that I would do something along the lines of my parents, either in mass communications or working in foreign affairs because that's what my family did.  Ultimately along the way, everything that happened to me kept pushing me into this field.  Every time I shied away from it, things would happen.  I'd get a scholarship, or I auditioned for every theater school in high school, every theater school in the country, and I got into quite a few of them.  When I got into Juilliard, I was like you know what?  Maybe I can do this.  Maybe this can work out for me.   From there, things just started falling into place.  I feel that somebody upstairs is really  looking out for me.
SIL:  How did you land the role of Dee Roberts in American Violet?
NB: Well, my agency sent me a stack of scripts when I first joined them, and I think they were just sending them to me to give me an idea of what's up the pike, just really keeping me busy and not really thinking this girl is going to go after anything.  I read them, but none of them were really that interesting, but this one stuck with me.  I read the script again and then I had a dream about it.  When you start dreaming about things, in my mind that means something.  I read the script and I was like I can't be this woman.  She has four kids and she's older than me, so I don't have that life experience.  I called my agent and I asked where the audition was cast, so I said well let me just go in.  I went in for that part, and when I went back in for the call back, I met with the writer and the director and they told me about their involvement, and the fact that this was a real story.  When you actually meet the people who have met the people, you actually hear what they say and what they've seen; the hardships and the real courage it took.  I was like even with the least part, I just want to have some involvement in this, because I believe in it and I think it's an important story. I will play the baby mama or play anyone else.    A few days later, I got a phone call while I was painting my apartment and it was one of the happiest phone calls that I've gotten, ever.
SIL:  This is a true story and you have to play a real character, someone who is present and existing now.  What kind of preparations did you have to make as an actor to portray this role?
NB: Bill Haney, the writer, did a documentary with the ACLU about the real Dee Roberts, the one who the story is written after.  I just saw footage of Dee and her family, the people in the town, the D.A., her daughters, as well as her brothers and all of the people who didn't make it to the film who were involved.  I feel like that was the story,  and what made it real for me.  It made it undeniable and it made it a real responsibility that you can't play around here.   It's not like I'm doing a film about someone who can't possibly show up one day.  This woman can show up one day.
The first time I saw the film was at a festival. I was seeing it for the first time with the audience, and the real Dee calls me over. She's like, "Nicole, come sit besides me! You've got to watch this with me girl! Sit beside me!" I'm like look, I've  never had such a large part in a movie and  I hadn't seen my face yet in this concept, so I was freaking out. I was afraid to see myself, and the little issues that you have with your face, or what you say, or your quirks. I love Dee, because we had been talking throughout the film.  When we were in New Orleans shooting, we actually hung out a few times and just kind of talked beyond work.  She was really excited about the movie, but when she called me over there I was like No!, No!, No!  Bill looked at me like, Nicole you've  got to go over there.  I sat down beside her and she held my hand throughout the whole entire film.  It was an experience that took me beyond myself.   I was like this woman is reliving something that I can only imagine and I got close to, but I don't have the smell.  I don't have the taste, or the other hours that aren't captured in the film that she lived.  She was holding my hand and she was crying.    She seemed really pleased with the whole thing.
SIL:  How would you describe Dee Roberts?
NB: Brilliant, she has resilience, she has faith,  and a real sense of purpose.  One thing that she told me was that this situation changed her.  Before this happened, she was doing hair shows.  She's a waitress, and  was just kind of enjoying life, but from there she ended up working with the ACLU, and just saw the world differently and this just broadened everything for her.  During the Jena Six trial, she drove out there during that whole thing.  That's just the woman that she is.  She supports her four daughters, takes care of everything, and is still part of her community.  I don't know if I could stay in a town where people are questioning my character all the time, especially in a small town.  Dee is resilient and she has faith and a real sense of purpose.  Working with the ACLU, she just started to see the world differently.
SIL:  How was the role for you emotionally, not only as an artist, but as a female?  On what levels were you able to connect to her character.  How much of that did you take on?
NB:  I felt that to be the best of my ability, the first thing I had to do was deal with her actual experience before she was falsely accused of selling drugs, and before the raid happened.  To actually get into the place where I actually have these four children, and to really love and understand what that means.  To have the family, have the community that she had with her church, with her mother, and the relationship that she had with her boyfriend, which was an abusive one, and then what it means to have four daughters that you're raising on your own with the help of your family.  Going from there, just having that experience and then having an experience that takes you out of the civilian mentality, and understanding what that means, and how that checks you as an individual, as a citizen, as a young Black woman, as a mother, and what it means to be all of those things.
Seeing the real Dee and hearing her talk about the loss of trust, her environment, and what it meant to be isolated, not just by the white people, but the Black people, and also feeling like she isolated her children.  She had to make these decisions.  We make decisions that we don't necessarily love,  but they're not to the same degree.  We make decisions all day, and this really forced me to think about what I would have done.  Would I have taken the plea bargain? Or, would I have thought it out having these daughters, especially knowing what my babies father was like.  When I think about her, and her choices, that alone gave me the ammunition to get the experience and have the emotion.  It's really not about the emotion, it's about the situation.  Once you are in that dire situation, you're just kind of calm and you're not working for it.  What if that was me?  It could be, and that's the thing that blows my mind about this story.  You look at it and it may seem isolated, but it's not. It happens everywhere.
SIL:  I read that 2 million American's are incarcerated, but 90% of the people just go ahead and take the plea bargain, even if they are innocent.  So the baic synopsis of the story is that you have Dee Roberts, single mother of four, and she's set up during a drug raid?
NB: Well, the government has these raids, especially in this town, that they do periodically.  The raids are really there to fill a quota system, so that the government makes money.  It's sort of like a war on drugs thing; you get a certain amount of people, you get a stipend for your budget.  Dee was just one of the people that the informant, who was by no means a legit informant, had given up and here she is in prison.  Of course she would be someone that people  would question because she has four kids, and the question would be how are you supporting these four children.  The same question arises in the community.
SIL:  Since this was around the time of the 2000 election, how much of this  do you think was based on politics, as opposed to 30 people being sent to jail?
NB: I think it's mostly politics and the way that people are accustomed to seeing things run.  This man [Calvin Beckett] was still the D.A. after this trial happened, which says something about the community and about the power, even after everyone knows what happened.  I think the politics is that he's looking for re-election and the people who are voting. This is what I think is one of the amazing things that happened in our recent election, because we have people voting who have never voted before, so maybe he won't be re-elected in the elections coming up.  People will be energized getting out there, realizing that it does count.  But the people who were voting at that time where the people who felt protected by the status quo.  People felt that him putting young black people who live in the projects in jail, was the right way to do it.  That's nothing but politic and him trying to make state power, which he's been very successful at doing, unfortunately.
SIL:  What were your original thoughts about the script, and how did they change after you completed the film?
NB: I know more now about the case, and I also got to shoot in New Orleans, post Katrina.  I could also relate because I was raised by a single mother, so there are some connections there.  Sadly, this is a reality in the community.  I think the awareness of the idea that there are paths in our system that are in place in schools, life, politics, and in the confines of our neighborhoods, that push us to act against the norm.  Be aware!  Awareness is key!  I want people to know that there are options out there.  She [Dee Roberts] didn't have much, but she had choices.
SIL:  You had the opportunity to work with a wonderful cast including Alfre Woodward and Xzibit.  What was that experience like?
NB: I loved working with Xzibit.  He just made it a lot of fun, but when it was time for us to do our scenes, he just got into it.  Working with Alfre Woodard is no small thing. She was great.  She would send me flowers and check in on me by writing me notes.
SIL:  What would you like to say to our SIL audience?
NB: Continue to be honest with yourself.  It's a constant struggle, but always make sure that you are close to yourself and that you are working on developing who you are.
*Nicole Behari is currently working on a one woman show in Brooklyn, N.Y.
For more info about American Violet, visit www.americanviolet.com
Sooo, this is my one month anniversary of living/ studying in Taiwan! (!!!!!)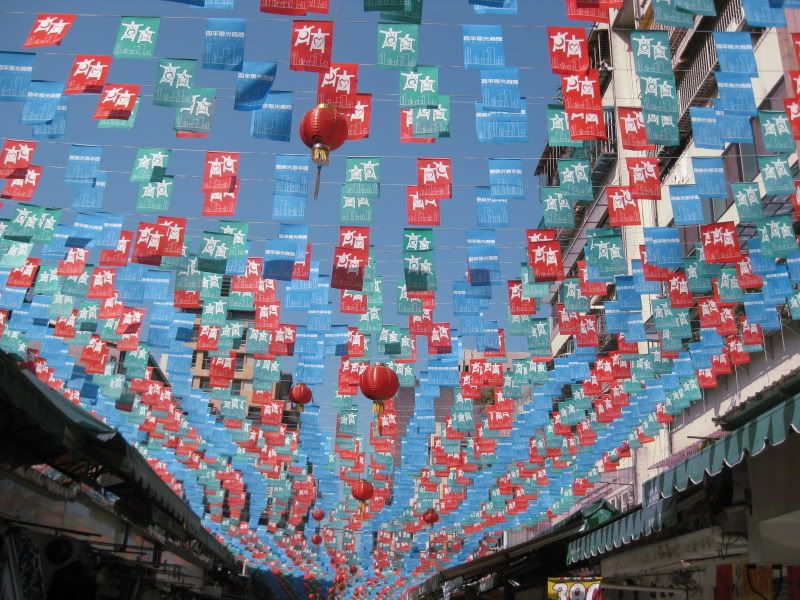 Over the next few months, I will be writing my thoughts, opinions, feelings and all that jazz in this blog. With this being my first blog (ahhhhh :]) I thought it would be cool/ necessary to write some facts & myths about East Asian culture (mainly Taiwanese and Chinese culture).
Myths!!!!
一(yi) Mmmmm Puppy & Kitty lo mein
Restaurants DO NOT serve dog and cat!!!! In fact, it is illegal to eat cats and dogs. People who do will be fined!!!!!
二 (er) 1 Child per family…
Even though Taiwan is not a direct representation of China, it is a part of the People's Republic of China (ROC). People here are very family oriented and have large families that commonly consist of more than 1 child.
三 (san) Short & Skinny
Being 5' 11", I thought I would be the hugest person towering the streets of Taiwan. NOT TRUE! Taiwanese people come in many shapes and sizes… I have met people who are taller, shorter, slimmer, heavier, lighter or the same color as me.
四 (si) Geeky, nerdy, etcetera, etcetera etceteraaaaaaa
In any society, the nerdy type exists…you know, the guy/girl with the pocket protector and the too high- high- waters. Those people are here (just like anyplace else) but I've also met some of the trendiest and fashionable people here who are not the stereotypical nerdy Asian person.
五 (wu) People will think I am a celebrity because I am the FIRST Black person Asian people have encountered…. HUGE MYTH.
People do not think I'm Beyonce… Honestly, I am not the only black person here. While planning my trip, I thought that I would be the only or first black person that people here met. There are way more people here of African descent than I would have every imagined. So, I do not stand out too much, or feel like a celebrity and that actually feels good.
Fact!!!!!
一 (yi) Taiwan is one of the most beautiful places that I(opinion) have ever experienced :]
I'm in Taipei, attending National Taiwan University (NTU)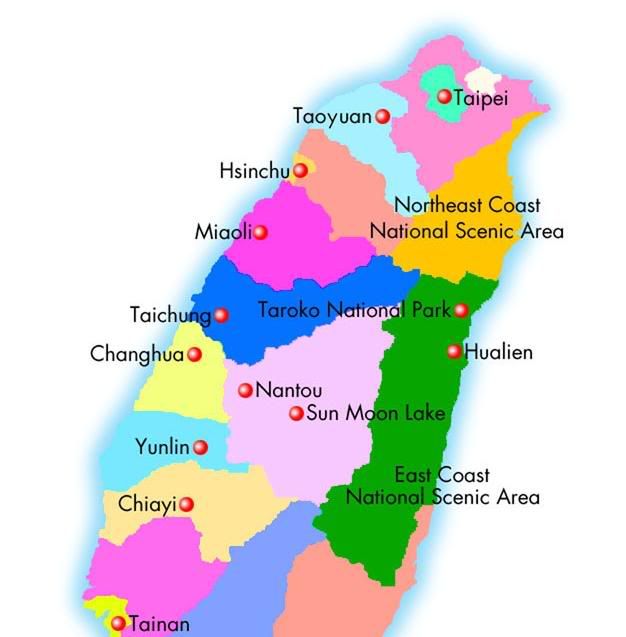 On Sunday March 1st, I traveled  into the city with two of our youngest film critics Kofi Buford and Judah Brathwaite.  The four year olds were excited to take on the role of film critics for a day.  We sat in the spacious, kid friendly Scholastic theater and watched twelve short films in the Shorts For Tots series. With an approximate 3:1 kid to adult ratio, this was definitely and event for the little ones.    Kofi and Judah along with about a hundred or so adorable youngsters, marked their pink ballot cards as they rated each film with either a "loved it," "like it," "so-so," or "hated it."
On the way to the theater we read the award winning book, "The True Story of the Three Little Pigs," by Jon Scieszka.  This boosted our anticipation for the film version being featured in the series.
After each film, I asked our little critics what they thought, and I got answers like, "now that was excellent" from Judah, and "I loved it" from Kofi.  Out of the twelve films Judah and Kofi did have their favorites.  "I really liked the one with the ants!" Said Judah.  "Me too, that one was funny." Said Kofi.  I agreed with them.  This film was titled, The Bridge on the River ZZZeee."  It is a humorous, 3D animated film from France about a group of leaf-cutter ants who struggle to carry a stick on a path across high cliffs and running rivers.   The ants caused everyone in the theater to giggle, as they found inventive ways to solve their problem.  This five minute film, created by Thomas Szabo, features beautiful nature shots, amazing camera angles, and incredible animation.  It is truly a work of art.
Judah and Kofi both agreed on the Latvia film, The New Species by Evalds Lacis, as a top pick.  The New Species tells the story of bugs who rescue their parents from an entomologist who captures them during a picnic.  This colorful and sweet suspense animation, maintained the viewers curiousity, as we all wondered what would happen next.
Of course we all loved The True Story of the Three Little Pigs. In this hilarious and witty film, Mr. Alexander T. Wolf tells his side of the classic fairy tale "The Three Little Pigs."  We find out that there is always more than one side to every story.
Check out the gkids.com website for more great films from the NYC International Childrens Film Festival.  The festival will run through March 15, 2009.
By Delphine Fawundu Buford, Judah Brathwaite, Kofi Buford