Vegan: a LIFESTYLE that consist of NOT consuming, wearing & using animal products in ANY way; a herbivore.
Example: vegans do not eat honey because it comes from another animal.
Vegetarian: a DIET that consist of not eating meat or fish.
I am a new VEGETARIAN and hope to become VEGAN one day. (I LOVE cheese toooo much!)
I am definitely happy but life has been a constant struggle. I love chicken& I love fish BUT I also love living. There is NO doubt about it! Eating too many of these things could cause some serious health problems like diabetes and numerous heart conditions. I have a long history in my family of diseases (diabetes etc) that can be controlled by what you eat.
A few years ago, the 16 year old me tried to become a vegetarian. I wasn't driven nor had reasons to become a vegetarian… I just thought it was cool (ooo yeaaaa). My vegetarian lifestyle lasted 1 month! I was tempted by a dirty hot dog vendor and I gave in… as you can tell, I wasn't serious about it.
To do ANYTHING in life you have to be driven! If you're not driven, you will give into anything that will drive you off the path that you "think" you want to go. When facing temptation goals/morals and everything you "thought" you wanted can quickly vanish! When you know what you want and what you will do to achieve it, it's a bit harder to give in!
My vegetarian transition began when I came to Taiwan. Long story super short, the way food is handled, prepared and displayed here disgust me. When you go into many food spots, the meat is dead hanging from a rack near the cash register. I mean like A WHOLE CHICKEN!!! PIG!!! DUCK!!! WHATEVER!!!!! With many of these places being outside in extremely hot/humid weather, the areas around these places smell HORRIBLE!
I told myself that I would not eat meat until I return to New York. Since my scary encounter with Taiwanese meat, I have been eating at local vegetarian/vegan restaurants. In many of these VV (vegetarian/ vegan) restaurants, television programs talking about the benefits of living a VV lifestyle are broadcast while you eat. Some of the obvious benefits include weight loss, better skin and better health. Some benefits that aren't as well known include better mental health, increase in energy, HORMONE FREE FOOD and a healthier earth! I didn't realize that meat consumption plays such a huge role in the deterioration of the earth but it does.
PLUS- Why not save animals? :]
I have always known the chicken thigh that was on my plate belonged to a body that breathed and walked. Until seeing it killed/ displayed so grossly, I probably wouldn't have cared.
I must admit… I do sometimes miss meat. I already miss thanksgiving turkey and it is only May. Sometimes I get tempted to eat meat but think about it and realize I can't. I can't eat it because now it grosses me out to see it on a plate.
Any who, long blog super short, below are some resources for people who want to live a VV life but just aren't inspired enough to give the chicken leg up! I went cold turkey(haha) but I think all who are thinking about becoming VV should go to a doctor(before starting anything!!!), take vitamins regularly and make sure you eat foods that will make up for not eating meat.
I haven't any changes YET (health etc) but I am not looking for any. It is too soon to be expecting huge changes.
Resources!!:
Peta.org > more reason on why this lifestyle is better… incredible short films. I recommend the 1 about fur factories in China. I could barely get through it.
Vegstarterpack.com >website give you free stuff to help you start off
Eggindustry.com/pledge > make a pledge to eat egg free and you can receive free things to help start a vegan life!
climatecrisis.net > some parts of the site inform people on ways meat consumption do affect the world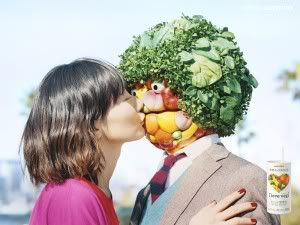 Good Luck!!
In my first blog I wrote about how I don't stand out because I am black. Many people refuse to deal with me because I am black, OR, choose to deal with me to get a photo op, OR, because they want a black friend (who chooses friends based on color?).
I lied to you all and I lied to myself. One thing I have learned about myself on this trip is that I am ignorant! Until coming here, I was never judged so much. All the friends I have in life like me because of my personality, not because of my color. Before coming to Taiwan, I never thought too much about my skin or the texture of my hair.
Life is extremely lonely.
I'm guessing prejudice against people who have darker skin is extreme. For example, someone told me that in many Asian countries, if two men are linked to each other sexually, they will be executed. He also told me that many Asian people would rather live with a gay man instead of a black person… pretty extreme.
The person who told me this is another exchange student. He is from a neighboring Asian country and is also an exchange student. Like me, he is also being discriminated against. Not because he is Asian, but because he is gay. He said that gay and darker people in Asia are treated without respect, and looked at as second class citizens or not fully human.
I feel like an outsider. I DO UNDERSTAND that I am in a foreign country and there are times where I would naturally feel like an outsider, but come on!!!! For instance, I think a majority of my teachers feel some negative feelings towards me.  When I first arrived here, I needed to go to the Taiwanese Department of Immigration in order to take care of some visa stuff. When I asked a teacher how to get there, he did not want to help. He rolled his eyes, huffed his breathe and gave me a pretty hard time. Every time I ask this man a question, he gets frustrated.  He doesn't like speaking to me. I compare the way he speaks to me with the way he interacts with other students. He is very welcoming to everyone else, questions them about their home nation and communicates with them. At first, I thought maybe it was because I am American, or because I am from the west. This isn't true because there are some Americans & westerners in the class. I also thought that it was me… maybe I was not social enough or talkative enough. I am!!! In fact, I think I raise my hand too much sometimes. The only difference is my skin. I doubt this man even knows my name… he has never even asked me that. This has happened in other classes as well. Professors separate me by not asking me any questions about me or where I come from. I mean really, the kid from Minnesota gets more questions than me. I am def biased, but I would much rather hear about Brooklyn or the NYC area than Minnesota, BUT as said earlier, people choose to distance themselves from me.
It feels weird sometimes for people to genuinely not like me when they don't even know me. I guess I would rather have people not like me because I am Black than people not liking me because I am a jerk. At least I know its THEM and not me. I don't feel hate at all… sometimes it is painful and lonely, sometimes I feel humored and entertained by it but I always honestly feel sorry for people that think like this.
A student organized a going away/ end of the semester party for exchange students and did not invite me. I AM THE ONLY PERSON THAT HAS NOT BEEN INVITED!!!!
Sometimes I wonder, "Why separate yourself? I love people! I'm sure that if we talked we might have a lot in common… I drink water too!" but whatever.  I can't change what people THINK… I love my skin!
I won't let this trip scare me into not liking Taiwanese/ Asian people. All people aren't jerks… just the narrow-minded ones. Sometimes I have to remind myself of this, especially when it seems like everyone around me hates me.
Everything is a learning experience & I am truly blessed to be able to learn things about life here.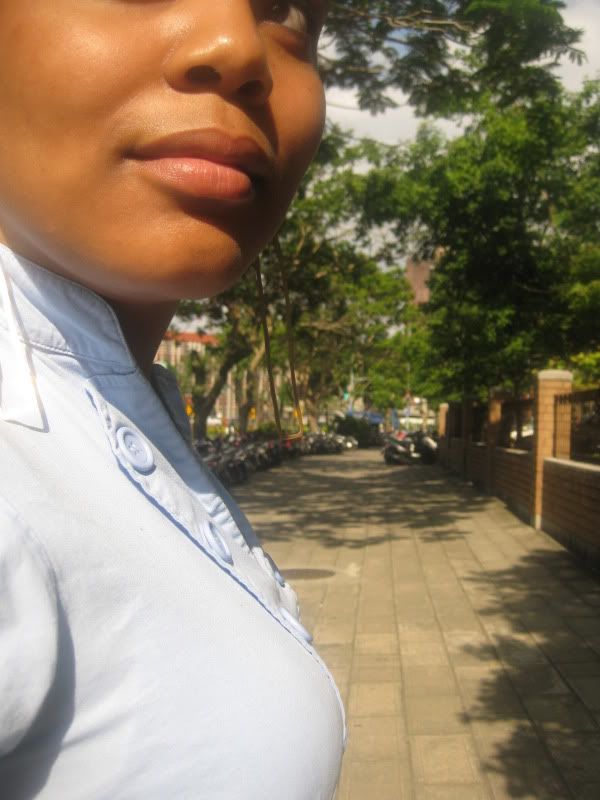 I'm hopeful!!!!
Sooooo, a few weeks ago I went to Tokyo, Japan!
The COOLEST thing about Japan… THE TOILETS!!! It sounds weird, but the toilets were honestly the most interesting thing that I have seen while in Asia. The toilets in Japan are known as the most sophisticated and swanky toilets on the PLANET! The toilets have heated seats, massage options, water jet adjustments, automatic lid opening, flushing after use, wireless control panels, a back light in the bowl(ew) etc etc etcccccc! The swankier toilets in fancier establishments play music while you poop! They look like mini spaceships.
It honestly took me awhile to get used to using them.  Especially since they flush on their own and shoot out water to clean your behind :p
Cool but they not for me.
Besides the spaceship toilets, Tokyo is a very cute city… resembles NYC a lot. The buildings are tall on the outside, but many of the floors inside of the building are too short for me… I'm basically 6ft(yea, I'm a big momma :]).
I wish I could have stayed longer than a weekend BUT Japan is TOO expensive. I wish I could have been immersed in the culture for at least 2 months because viewing as a weekend tourist is waaaaaaay different from viewing Tokyo from the eyes of someone who has been there for awhile. Oh well, the experience was pretty cool.
Almost forgot… the metro system was RIDIC!!!! I almost cried when I saw the map.
Overall Grade
Tokyo- A
It's a must see!
SPACESHIP!!!
MADNESS!!!!! (in a good way) Tokyo isn't even shaped like the map
Take your shoes off inside!
Japanese Hostel(Hostel: extremely cheap places to stay for extremely cheap travelers… some are $5usd per night! This is the cheapest in Tokyo… $17usd per night)
Sooo, this is my one month anniversary of living/ studying in Taiwan! (!!!!!)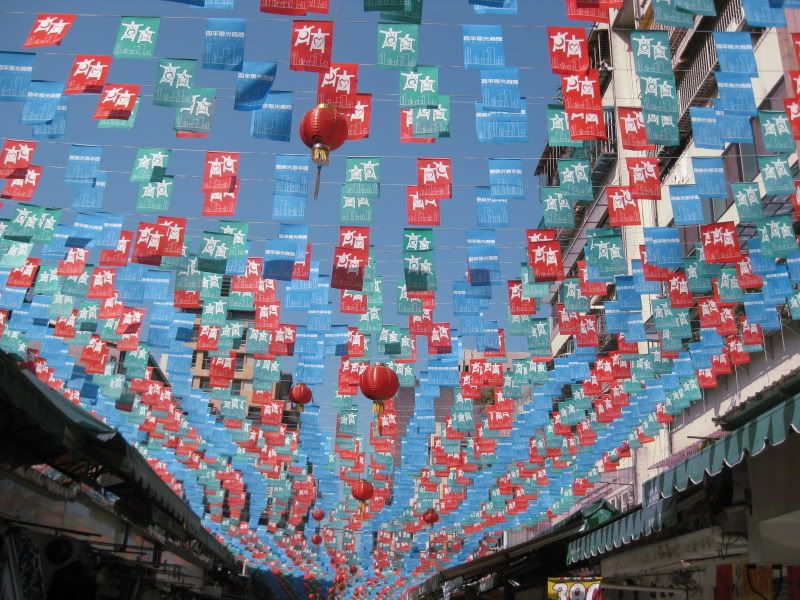 Over the next few months, I will be writing my thoughts, opinions, feelings and all that jazz in this blog. With this being my first blog (ahhhhh :]) I thought it would be cool/ necessary to write some facts & myths about East Asian culture (mainly Taiwanese and Chinese culture).
Myths!!!!
一(yi) Mmmmm Puppy & Kitty lo mein
Restaurants DO NOT serve dog and cat!!!! In fact, it is illegal to eat cats and dogs. People who do will be fined!!!!!
二 (er) 1 Child per family…
Even though Taiwan is not a direct representation of China, it is a part of the People's Republic of China (ROC). People here are very family oriented and have large families that commonly consist of more than 1 child.
三 (san) Short & Skinny
Being 5' 11", I thought I would be the hugest person towering the streets of Taiwan. NOT TRUE! Taiwanese people come in many shapes and sizes… I have met people who are taller, shorter, slimmer, heavier, lighter or the same color as me.
四 (si) Geeky, nerdy, etcetera, etcetera etceteraaaaaaa
In any society, the nerdy type exists…you know, the guy/girl with the pocket protector and the too high- high- waters. Those people are here (just like anyplace else) but I've also met some of the trendiest and fashionable people here who are not the stereotypical nerdy Asian person.
五 (wu) People will think I am a celebrity because I am the FIRST Black person Asian people have encountered…. HUGE MYTH.
People do not think I'm Beyonce… Honestly, I am not the only black person here. While planning my trip, I thought that I would be the only or first black person that people here met. There are way more people here of African descent than I would have every imagined. So, I do not stand out too much, or feel like a celebrity and that actually feels good.
Fact!!!!!
一 (yi) Taiwan is one of the most beautiful places that I(opinion) have ever experienced :]
I'm in Taipei, attending National Taiwan University (NTU)